Many people dream of having a walk in closet where they can keep all their bags, shoes, clothes and jewelries. Besides, owning one assists in organizing one's clothing items in a central place. Also, having a contemporary walk in closet has been popularized by celebrities such as Kim Kardashian, making them a must have for every home.
Some contemporary walk in closet designs come with drawers, shelves and boxes where one can store other items besides clothing. If you are considering having one in your own home, there are several contemporary walk in closet designs to choose from that incorporate lighting, seating and even decorations. There are contemporary walk in closets for both men and women, and they all come in different styling.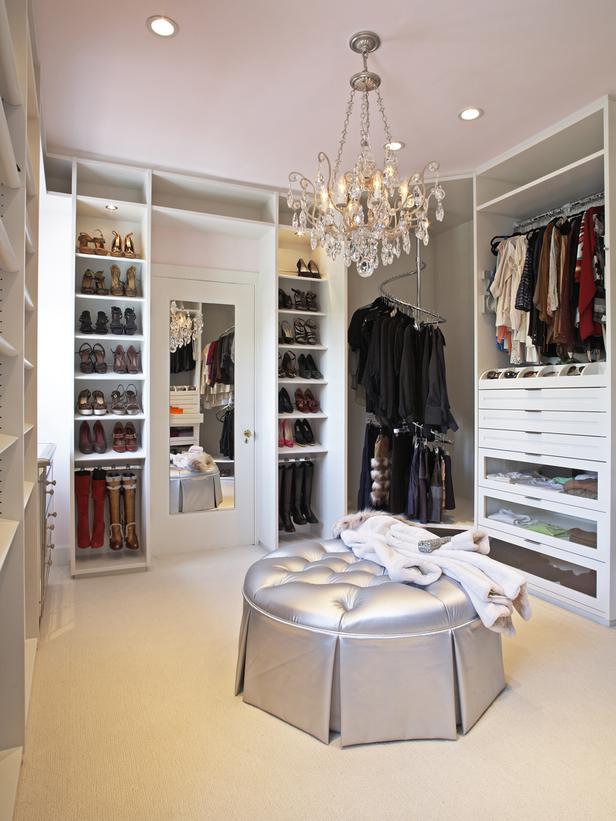 Examples of walk in closets for women
Claverach Park
It features a rack and stylish chairs and a rug that is suitable for various sizes of storage space.
Problems Solved
It features numerous shelves, hanging areas, lightings and is set in wood finish.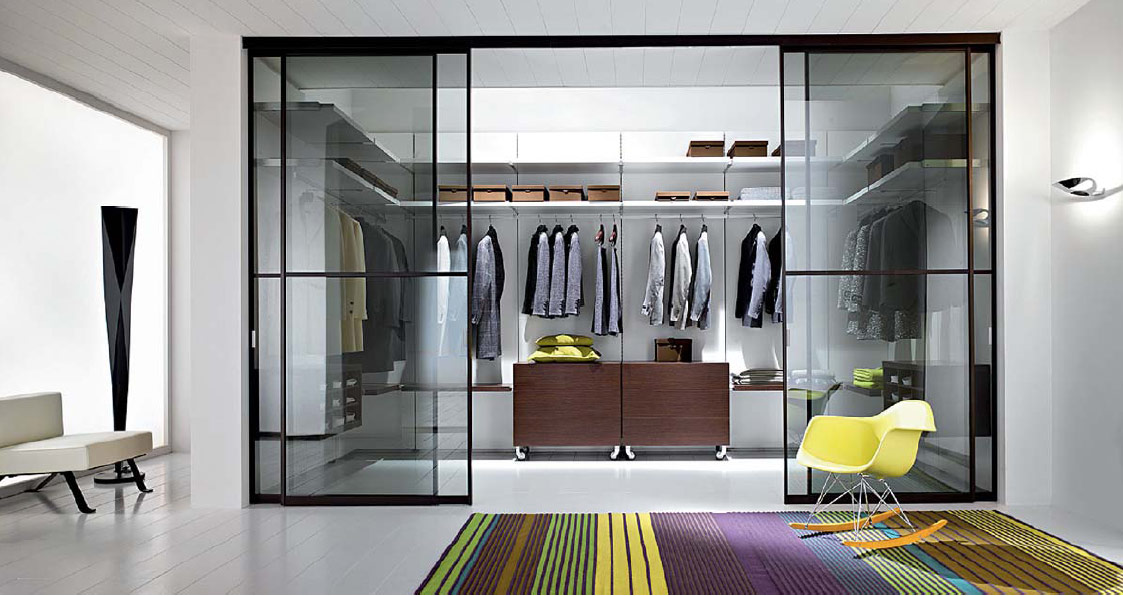 Swan Nest Estate
It transforms your bedroom with glamorous custom built cabinets and dresser drawers where one can store large jewelry, clutches and undies. Also, it has a centrally located area which is designed to store jewelry and has a bench attached to it that faces the shoe rack.
Mid Town Master Bedroom Remodel
It has many shelves for storing shoes and handbags, plenty of hanging space, an ottoman and crystal chandeliers.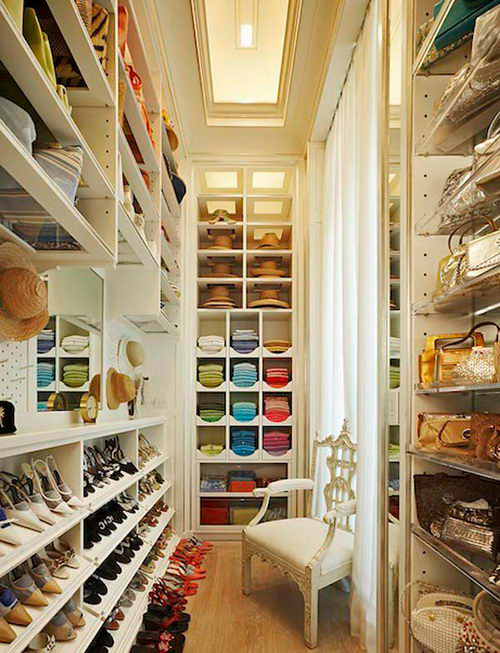 Master Bedroom Closet
It features an island that is fitted with seating space, crystal lighting, drawers and shelves that have glass doors.
Arnold's Walk-In Closet
Depending on the space in your house, this type of closet can be adapted to suit your needs.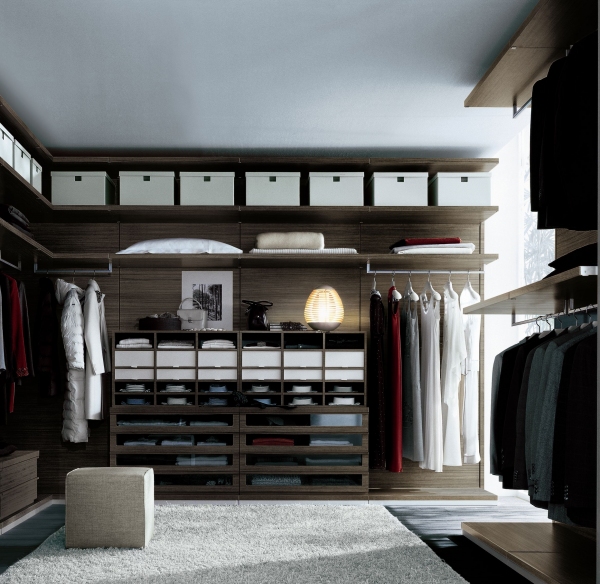 Closet Organizing
This is a simple closet design that enables one to search for their various clothing items with much ease.
Mary Alice Stephenson's Closet
It features an island with jewelry trays that can be easily pulled out, an adjustable hanging area for both short and long clothing items, a stylish chair, and a snug rug.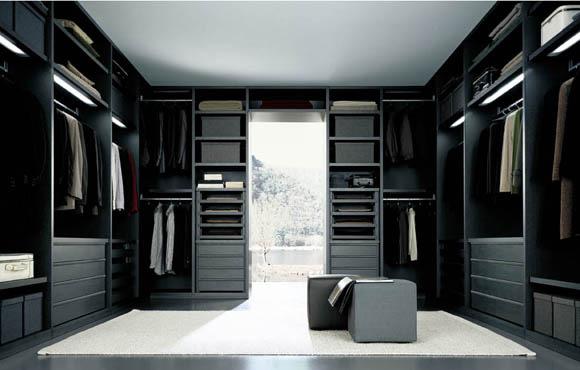 NC Home
Among its striking features include stylish wallpaper that covers the walk in closet and a glass table at the center where jewelries are stored on top and gumboots under it.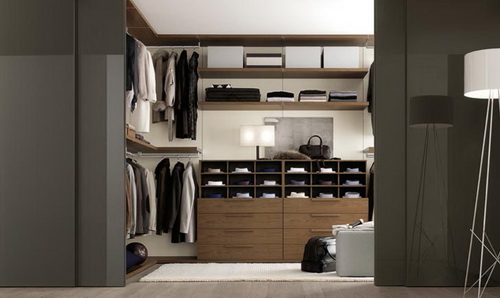 Examples of walk in closets for men
Hillgrove Project
It is a snug walk in closet design with several shelves for storing shoes, shirts and trousers. It also has great lighting and plenty of hanging spaces for your jackets and suits.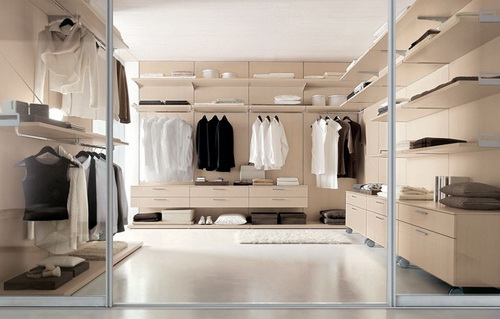 Gold Coast Penthouse
Depending on your budget, this type of walk in closet design is can be designed in several finishes including wood.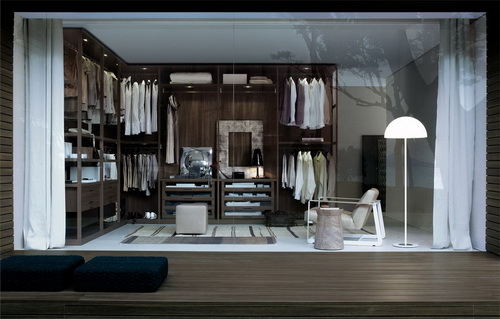 Master Closet
It features expansive shelves for storing hats, photos, bags and shoes, as well as hanging space for shirts and suits.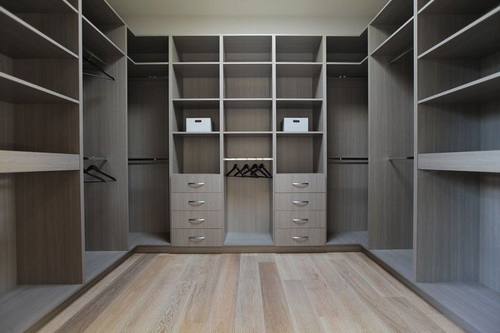 Modern Mediterranean House
It appeals to men with expensive taste and features a blend of natural materials that is set in wood finish. There are plenty of shelves and hanging space, with LED lighting fixtures.