A walk-in closet is a luxurious addition to any home, providing ample storage space for clothing, shoes, and accessories.
Maximize vertical space: Utilize the full height of your closet by installing shelving or hanging rods up high. This will create more storage space and keep your items organized and easily accessible.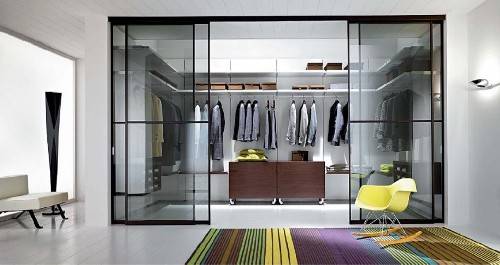 Use lighting: Install lighting in your walk-in closet to make it easy to see your clothing and accessories. Choose bright, energy-efficient bulbs and consider adding a dimmer switch to create a cozy ambiance.
Incorporate mirrors: Mirrors can make a small space feel larger and more open. Install a full-length mirror or a series of smaller mirrors to make getting dressed a breeze.
Create zones: Divide your walk-in closet into zones based on clothing type (shirts, pants, dresses, etc.) or season (summer, winter, etc.). This will make it easier to find what you're looking for and keep your closet organized.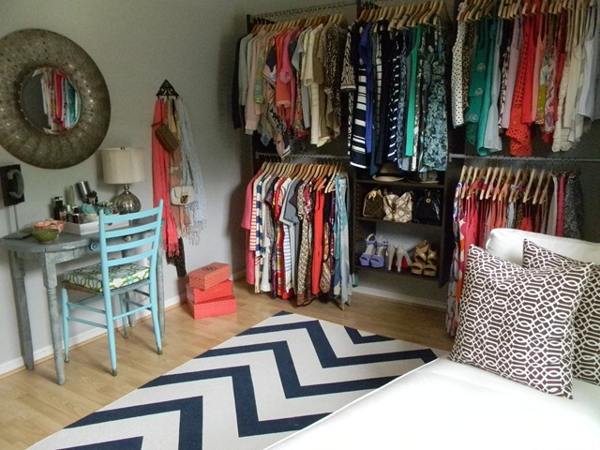 Add seating: If you have the space, add a seating area to your walk-in closet. This can be a comfortable chair or ottoman where you can sit and put on shoes or plan your outfit for the day.
Use color: Add a pop of color to your walk-in closet with a bold paint color, wallpaper, or patterned rug. This will add visual interest and make the space feel more personal.
Install drawers: Drawers are a great way to keep smaller items like socks and underwear organized. Consider adding a set of drawers to your walk-in closet for additional storage.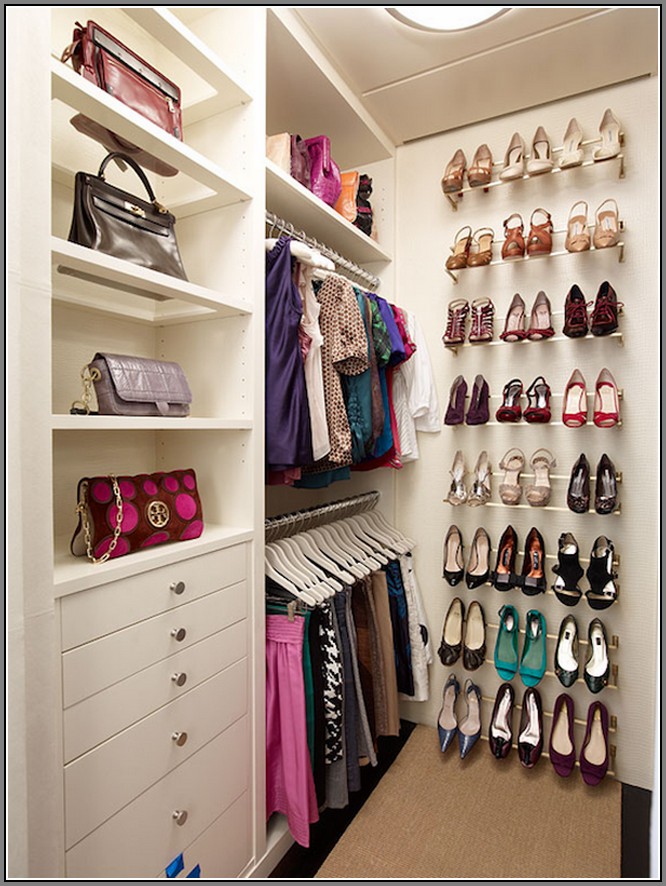 Hang accessories: Hang jewelry, scarves, and belts on hooks or hangers for easy access. This will keep your accessories organized and prevent them from getting tangled.
Create a shoe wall: If you're a shoe lover, consider dedicating a wall of your walk-in closet to shoes. Install shelves or cubbies to store your shoes and make them easy to see and access.
Utilize doors: Don't forget about the back of the closet doors! Install hooks or a hanging organizer to store bags, hats, or other accessories.
A walk-in closet can be a functional and stylish addition to any home. By incorporating these design ideas, you can create a space that meets your storage needs and reflects your personal style.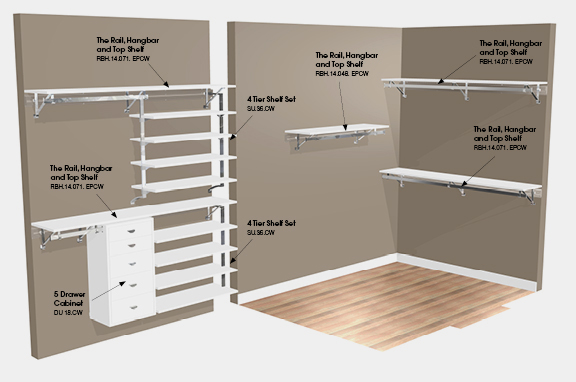 There are plenty of variants of the walk-in closets designed in the different styles. They look incredibly beautiful and gorgeous. Without any doubt, everyone will definitely get the walk-in closet of dreams.
This incredible walk-in closet is designed in the Simple Minimalism Style. It looks ultra stylish and modern. The walk-in closet has nothing unnecessary and garish. Its undoubted zest is the magnificent doors made of smoked glass.
This fascinating walk-in closet literary "breathes" with simplicity, convenience and refined beauty. The open wardrobe perfectly blends with the general interior design of the walk-in closet. This stunning walk-in closet is decorated in the ravishing white color, which makes the dimensions look bigger visually. The open shelves and cabinets are highly convenient and utility.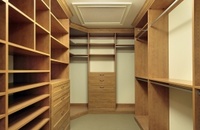 The walk-in closet with the wooden furniture will definitely serve you for a really long time. The open shelves and cabinets make this walk-in closet incredibly handy, durable and utility.