L-shaped kitchen layouts with islands are becoming increasingly popular with homeowners. These kind of layouts help in creating more room in the kitchen and also give it a classy and tidy appearance. They are especially ideal for homeowners who have smaller kitchens.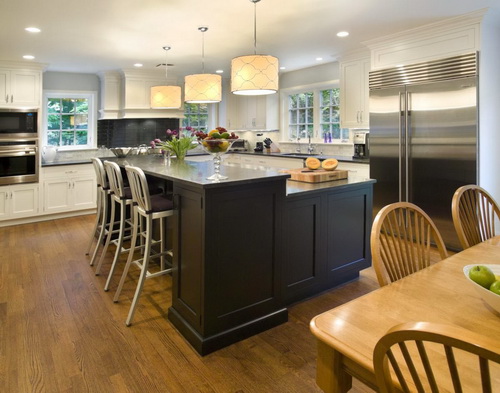 If you're intending to remodel your kitchen, you should consider going for an L-shaped kitchen layout with island. An island plays a very significant role in any kitchen. Depending on its style and design, it can act as the focal point in your kitchen. Having an island as your focal point is a wonderful way of making your kitchen unique. Most kitchens usually just have the refrigerator or the countertop or even the cooking area as the center of attention.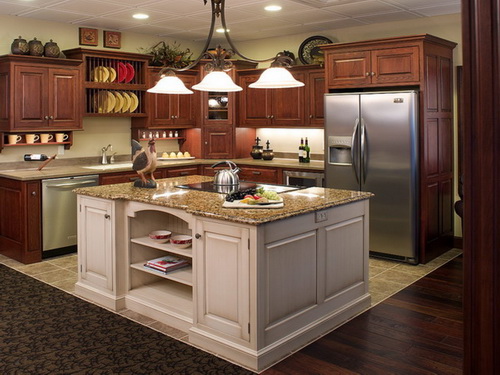 In addition to serving as the focal point, an island also comes in handy in other ways. These include acting as a dining area, a place for family and guests to relax, a place for your kids to do their homework, and place for cooking and washing utensils. The way you use your island solely depends on your own choice and preference.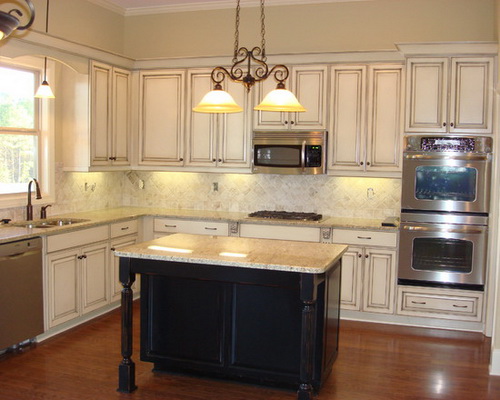 Designing an L-shaped kitchen with an island
L-shaped kitchen layouts with island are quite easy to implement. You can even DIY in case for one reason or another you may not be able to get an architect or designer to do it for you. It is however advisable to enlist the help of a professional for best results.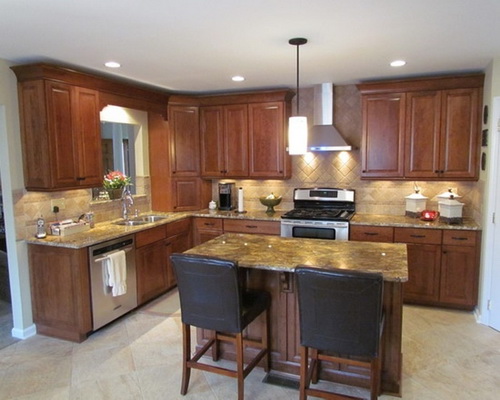 Designing L-shaped kitchens usually involves the use of one or two walls. One shape of the L is made to rest against one wall while the other part may be made to rest against another wall or just left in an open space. The L-shape incorporates things like refrigerator, kitchen sink, working surface, cooking places, and storage cabinets among others. Whatever the design you go for, the arrangement should allow the sink, refrigerator, and cooking place to have a triangular relationship with each other. This allows for smooth operation and movement.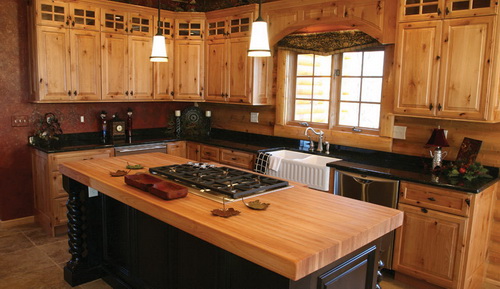 The island
Your island should be at least 3 feet wide, 5 feet long, and 40 inches wide. This makes it large enough for use by a sizable number of people. You should also consider the island's functionality and its aesthetic appeal. You can add a small sink and cabinets for increased functionality. You should also go for beautiful finishes such as formica, corian, granite or marble.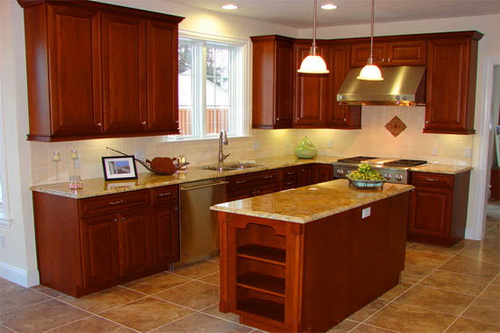 You can use the ideas above to come up with a beautiful L-shaped kitchen with island. There are many other ideas for l-shaped kitchen with island design. You only need to continue exploring new possibilities and be willing to try them out.