Ever wanted a quiet place with a view? Sure you have! And they are fairly easily to find too. But, what if we told you there is a place that combines peace, quiet, and top-class beer and food. Yes, you heard it right; we're talking about an eatly rooftop beer garden.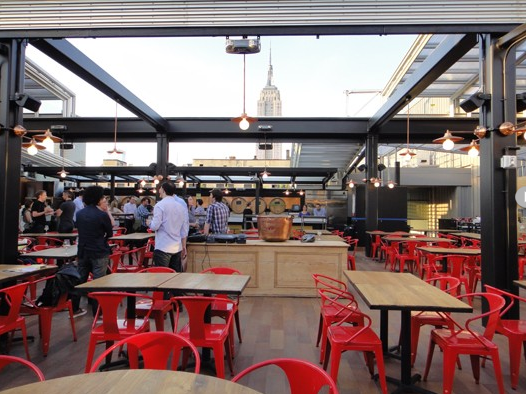 And not just any restaurant, but a world-class Italian restaurant, so you'll have a full experience of a great skyline of New York and world-famous, delicious Italian cuisine. On the corner of Fifth Avenue and 23rd street, New York, Eataly, a top-off-the-class Italian brand, founded by Oscar Farinetti, opened this exquisite dining place called La Birreria.
The restaurant is a true delight, once you manage to squeeze through its tight seating protocol. For to get a seat in this rooftop beer garden, you have to book in advance, and even then, you'll arrive at a thirty people line waiting to get in at half past six.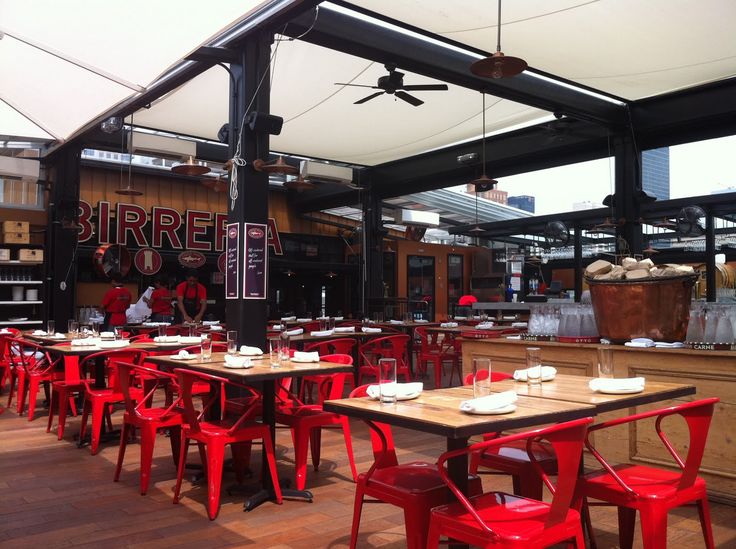 After that, you will spend the next thirty minutes being called to the side by concierges and security, sending frantic texts to your party, scorning them for being late (while receiving the same scorning yourself), and trying to direct them to your position. But, after that ordeal, you will truly see why the procedure is such drag. The place is a true beauty, it is not overcrowded and the pure opposite of other such restaurants, where you'll have people moving around the tables and doing that intricate dance we all do when we meet a waiter in the midst of dodging the elbows of the people that are seated. The food is outstanding, a true representative of Italian cuisine, with all the richness of taste and exoticness of the Mediterranean. Flowever, the food will come at a price, but, for that amount, you will surely not be disappointed.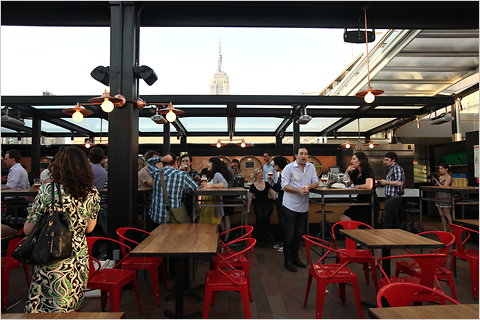 The restaurant is lovely during summer, but if you think it will only work during the season, you are sorely mistaken! The restaurant is open all year long, as the place is covered by a retractable roof and is heated, so it is instantly transformed to one of those cozy, five-star restaurants, but with a wonderful view.
All in all, this eataly rooftop beer garden and restaurant is the place you will hardly forget and certainly want to visit again with your friends.