Are you looking for ways to brighten up your dining room? Have you been contemplating getting a yellow dining room? Well, introducing color especially yellow is one sure fire way of making any room cheery and brighter.
The color ushers in feelings of summer; it a warm color, that brings optimism and perfects your dining room.
Yellow can be mixed to obtain different shades and hues. Before you go ahead and paint the entire room, experiment with different shades until you find the right hue for you. After all, you don't want to end up with an overwhelmingly bright and electric yellow color adorning your dining room walls.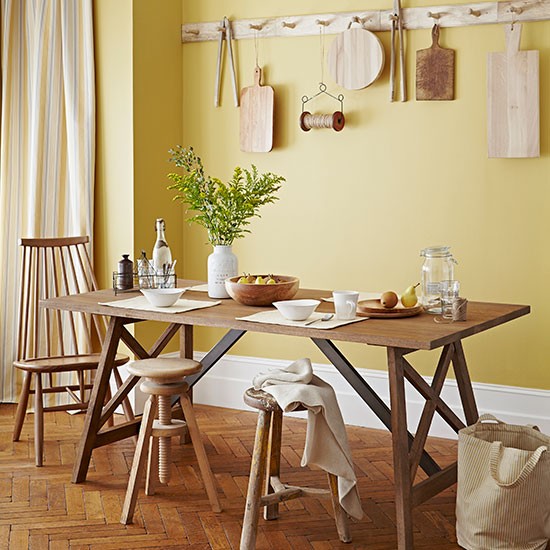 The most common hue of yellow that is used is the toned-down yellow. You know the yellow that reminds you of dried wheat or even beach sand. This yellow is soothing and is a good accompaniment to doors and furniture of a brown or black nature.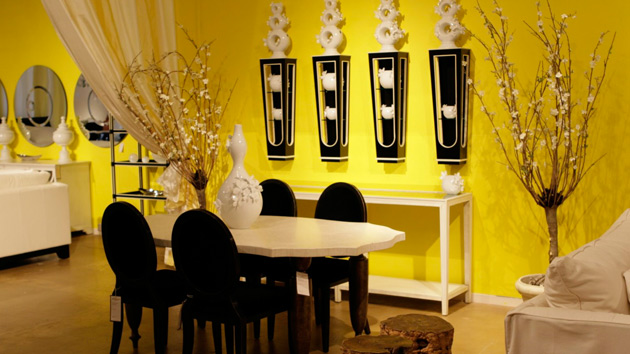 Yellow dining room chairs are also another fantastic way of bringing warmth and comfort to a dining room. They can complement a room full of earth-toned painted walls and furniture.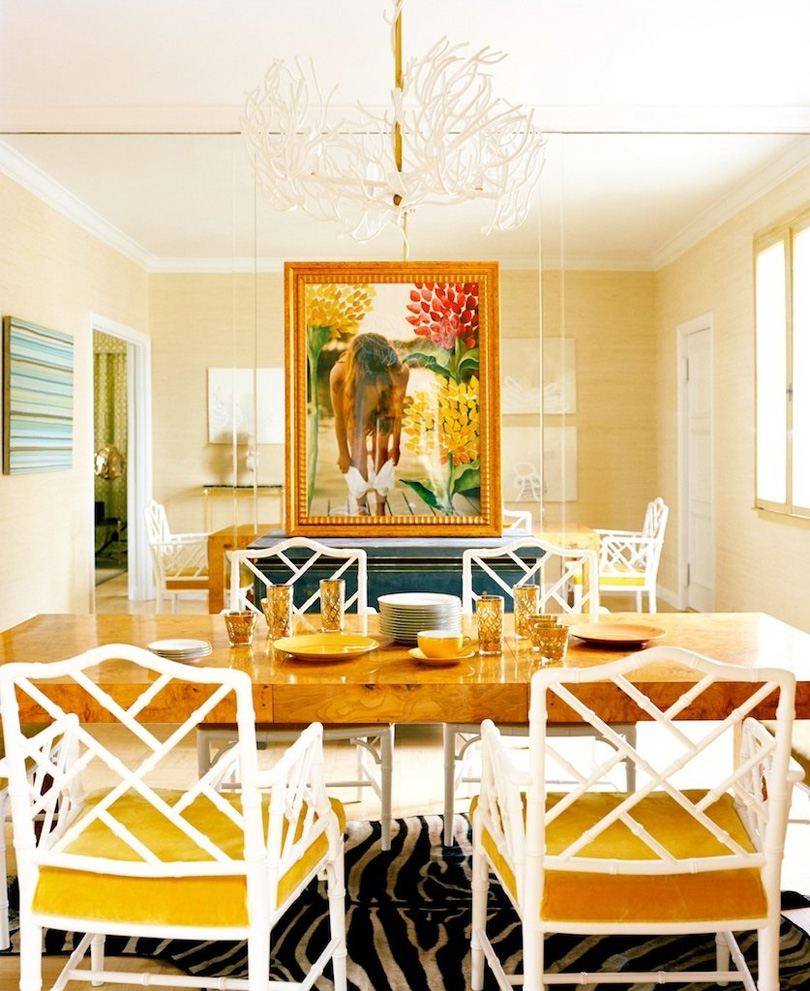 In summary, opting for a yellow dining room or yellow dining room chairs will go a long way in adding warmth and color to one of the most important rooms in your home.