Painting kitchen cabinets, regardless of how much it costs can turn out to be a good idea for some people in the long run but for some other people it might be a cue for them to overhaul their kitchen entirely. The difference between this two group of people is their approach. Thier approach determines how the new color of the cabinet will match with that of the rest of the kitchen. Here are few things you need to take note of before you decide to paint your kitchen cabinet: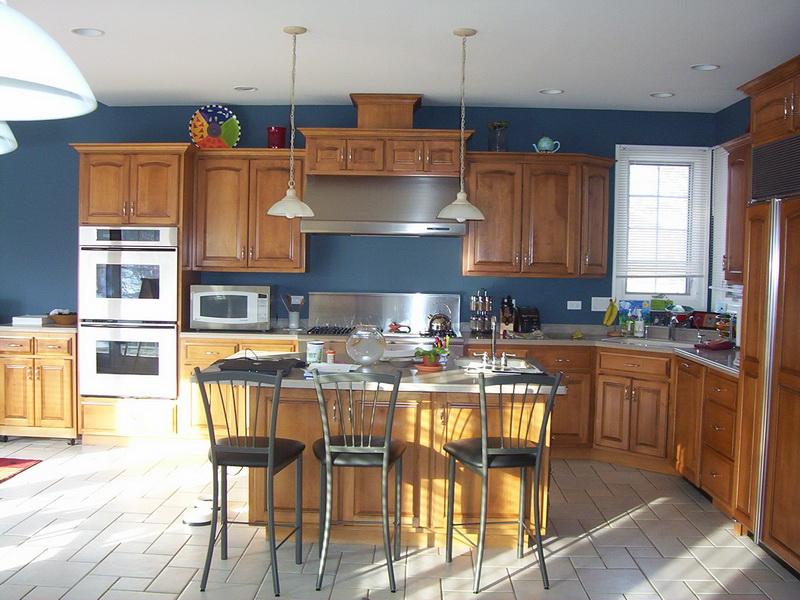 1. Carefully follow the type of finish you have in your kitchen: Many people who have enjoyed painting their kitchen, paid strict attention to the type of finishing that they have got in their kitchen. On the other hand, some people who only spent long hours painting their cabinets, eventually had to replace the cabinets because they were not satisfied with the final results.
2. Have a very clear understanding of what you want and what you will like your final results to be.
3. Use an oil based paint: These are quite easy to remove even after many years of installation and you will have your old cabinets back. Although removing the old oil paint can be a tedious job.
Painting kitchen cabinets is good idea if you execute it properly in the way it should be done. Below are a few beautifully done kitchen cabinet painting jobs that fits with the finishing.