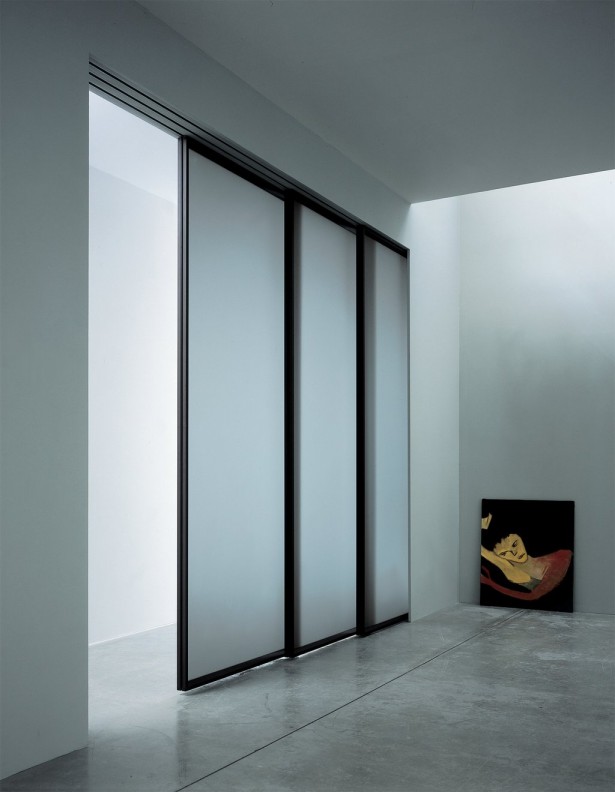 Here is the example of how the sliding doors are used for a long hall entry. For better convenience they are made of three parts, so that you don't have to move the massive one part to make enough little space to come. The parts of the doors are made of a thick translucent glass, which becomes of the same color as walls, when lightened.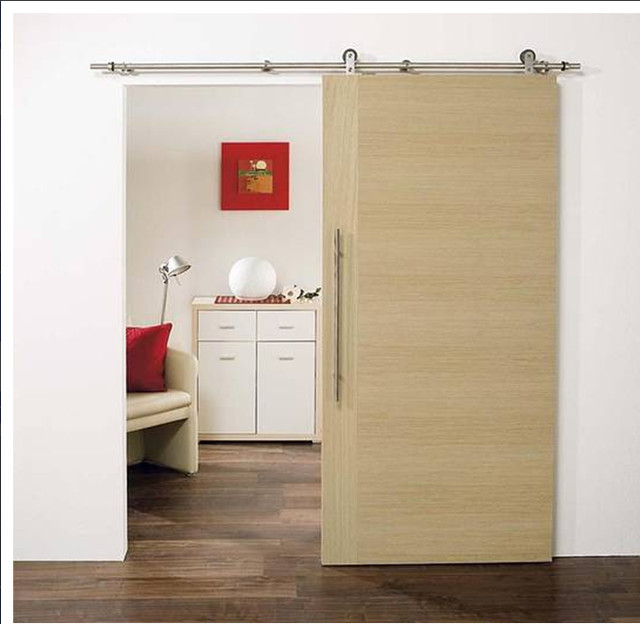 White wooden sliding door is a great decision to separate your bedroom from a living room. It is combined harmoniously with a dark floor and bright white walls; it even makes a smooth intersection between the floor and the walls.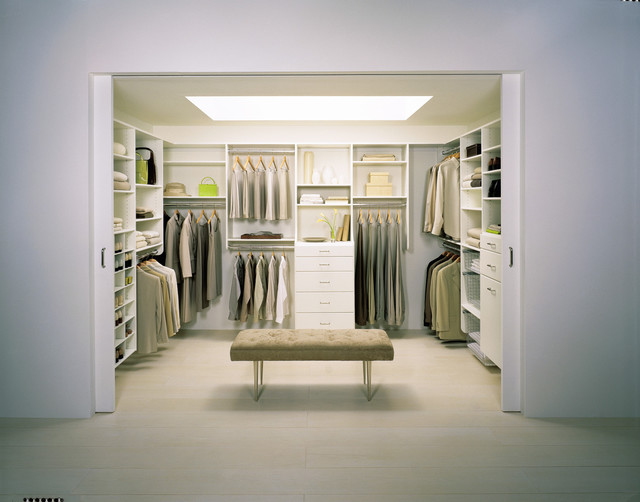 If you have a wardrobe in your flat, it will be a nice idea to stress it out and separate from a neighboring room. Here the doors are constructed in such a way that the parts are opened into opposite sides and when opened they let the bright light from the wardrobe to burst out lightening another room. Such effect looks impressive from aside.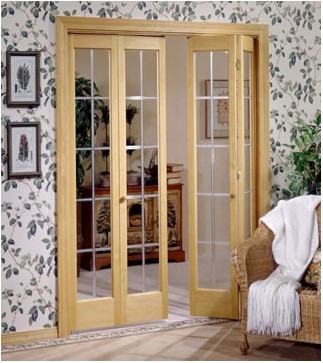 These sliding doors in the living room have a little bit more complicated structure than they usually have. Actually they can be called transforming doors. Each separate side is divided into two more, and when you pull a handle that is situated in the middle, the part is slapped. You can open each part separately or together.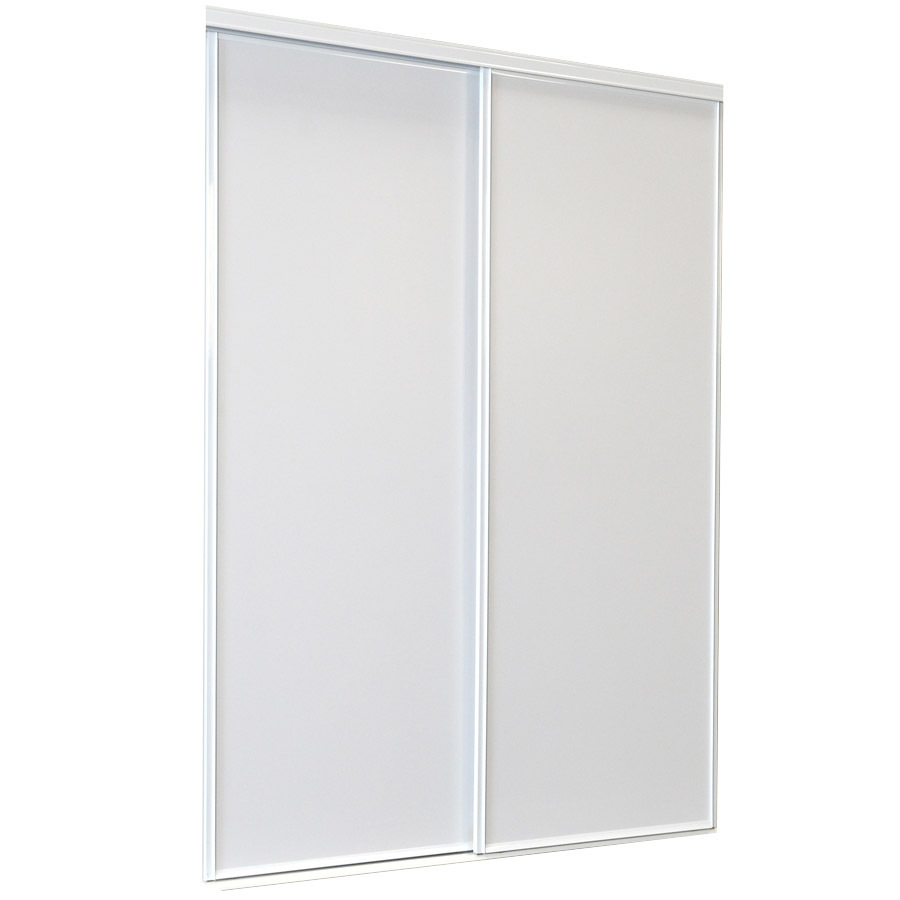 Classic opaque sliding doors made of glass or plastic, consisting of two parts, one of each is movable. Usually such type is used to make entering to some small rooms: wardrobes, bathrooms and closets. The main plus of such doors is that they will look harmoniously at any type of interior and in every color scheme.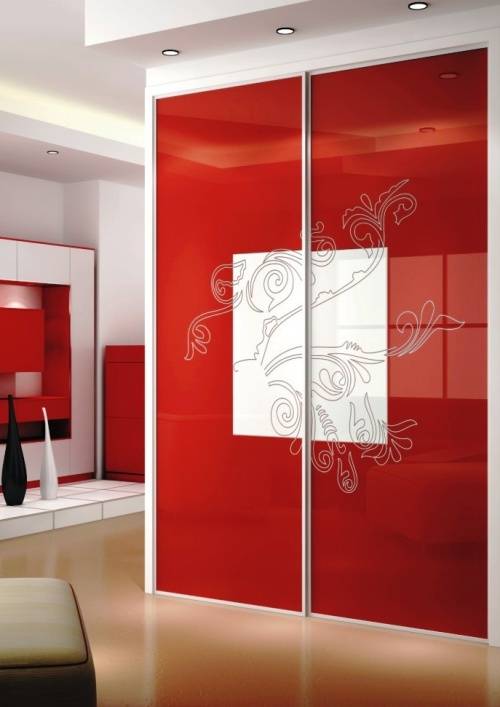 One of the main advantages of sliding doors is the fact that they are a perfect decision to any modern design. You may ask the manufacturers to make them in any color you like and with any ornament so that they would be ideal exactly for your flat and its design. Here are bloody red doors with a white square in the middle, which is divided when doors are opened.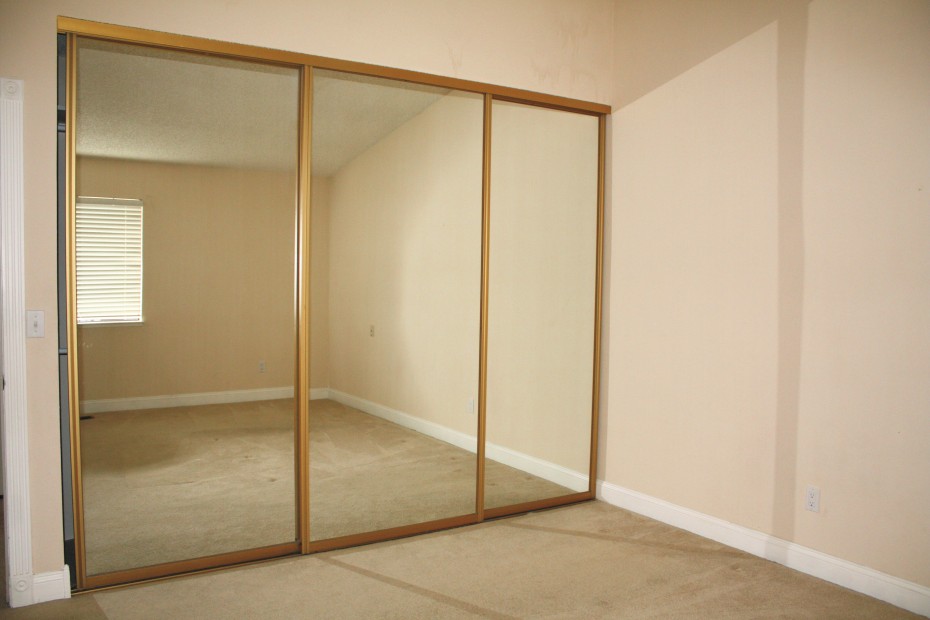 One of the best variants how not to waste a surface of sliding doors without any purpose, is to turn them into a huge mirror. Thus you will be able not only to stare at yourself, but also such a huge mirror will create an effect of larger space. Its better not to use such doors in the rooms full of furniture, their reflection will make the room too cluttered.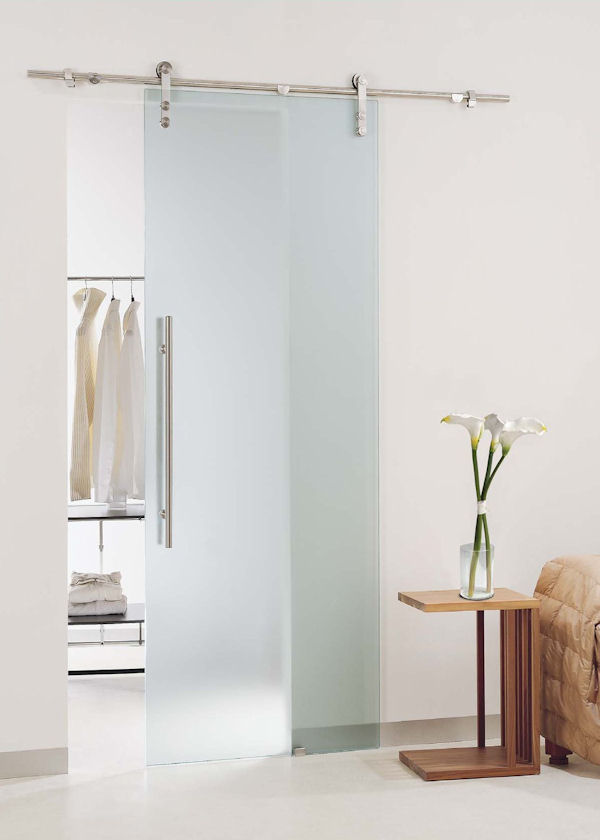 Translucent white-blue slide compact slide doors are closing an entrance to a wardrobe. Lightened from one of the sides they produce a shining effect. The color of the doors looks perfect with creamy-white walls and makes very bright atmosphere. Long metal hand-knob is nicely combined with an opened door rail which is also made from metal.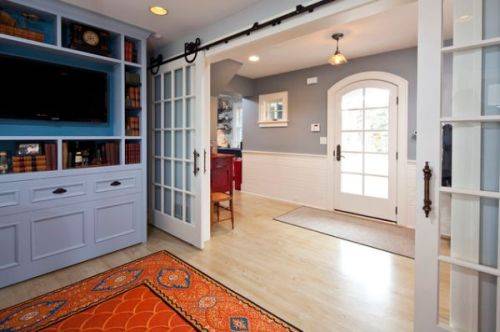 Here is an example how sliding doors can be used not only in a modern-styled flats but also in those that are old-fashioned. Make the sides of the door look like an old inside doors by putting glass in thick wooden frames pained in white. Cross them with spines, attach antique handles and old-fashioned sliding doors are ready.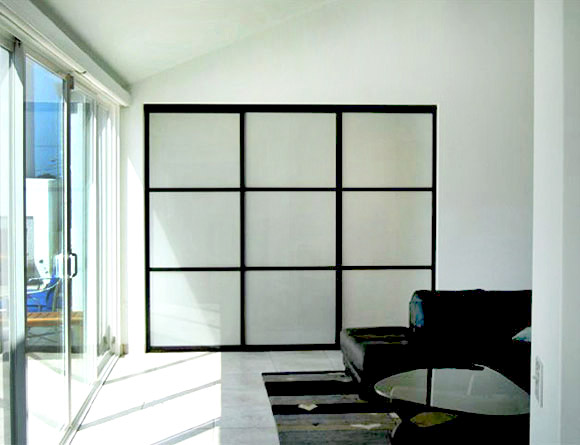 Sliding doors are widely used in private residences as the entrance from outdoors. Usually they lead to a yard with a swimming pool. Made of glass they also play a role of a window allowing an owner to view beautiful scenery and letting sunlight in during a day. Such usage of glass sliding doors is not suggested at cold regions.